Sweeper Walk Behind - 28-36
The Ariens® all-season power brush can be used to clear snow, slush, and debris. It can also be used to thoroughly dethatch lawns. Its dual-belt drive transmits engine power directly to the brush and provides 6 forward and 2 reverse speeds. All-wheel drive with automatic traction control. Safe to use on decorative surfaces.
Specifications:
169 cc Subaru EX 17 engine to clear light snow, slush and debris
28 in. clearing path makes quick work of driveway and sidewalk snow removal
6 forward speeds and 2 reverse speeds let you adjust to snow throwing for different conditions
Automatic steering and traction control optimizes maneuverability with no levers or triggers
Includes a 120-Volt electric start to provide a quick and easy way to start the power brush
Remote fingertip control from the handlebar pivots the brush head to allow you to sweep straight ahead or at a 40 degree angle left or right
Height adjustment to accommodate various surfaces and reduce brush wear
Flexible bristles conform to the surface, ideal for uneven walkways and paths
Replaceable brush core ensures optimal performance
Aggressive 13 in. x 4 in. directional snow-tread tires help ensure traction on snow-covered surfaces
Rust-resistant exterior for long-term use
Use your toolbox to add equipment to a handy list you can then use to request rates or for your own reference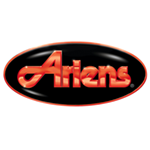 Images are representative of product. Product may not be exactly as shown.