Plate - Reverse, Diesel, Wacker
For a wide variety of applications ranging from road construction and civil engineering to paving the Diesel Compactor is the machine of choice. Its balanced running characteristics and exceptionally smooth operation as well as its low hand-arm vibrations provide for superb ease of use.
Includes:
Low vibration guide bar
height-adjustable guide bar
hydraulic shift / infinitely variable forward and reverse travel
fully protected engine thanks to protection frame and engine enclosure
unobstructed access to all maintenance points
self-adjusting centrifugal clutch
E-start*
Use your toolbox to add equipment to a handy list you can then use to request rates or for your own reference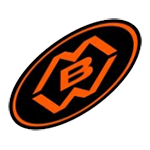 Images are representative of product. Product may not be exactly as shown.