Heater - 400,000BTU, Dual Fuel
Engineered for easy operation and minimal servicing
Electronic direct spark ignition control
Equipped with 100% flame safeguard system
Just turn the fuel selector valve to change the fuel supply
Designed for commercial applications
Environmentally friendly with minimal combustion impurities
Temporary heat for construction and maintenance.
Specifications:
Fuel: Propane or Natural Gas
BTU/hr: 400,000
Inlet Pressure Propane:11 in W.C.
Inlet Pressure Natural Gas:3.5 in W.C.
Voltage: 115 V
Frequency: 60 Hz
Phase: Single Phase
Current: 15 amps
Fan Motor Capacity: 1/3 hp
Air Circulation: 2,000 CFM
Fuel Consumption Propane: 4.35 GPH
Fuel Consumption Natural Gas: 380 CFH
Ignition: Direct Spark Control
Thermostat Control: Yes
Length: 48 in
Width: 22 in
Height: 24 in
Air Outlet Diameter: 15 in
Weight: 90 lbs
Use your toolbox to add equipment to a handy list you can then use to request rates or for your own reference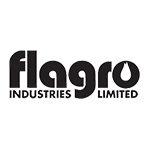 Images are representative of product. Product may not be exactly as shown.