Heater - 240V / 9600 Watt, Onsite
The Patron E9 is a top seller which exceeds expectations on a regular basis. It can be used in the most demanding of environments and has proven its abilities in hundreds of applications. The E9 is a 240V unit and pulls 37.5 amps. This means it will run flawlessly off a household stove receptacle. Make sure your receptacle is a NEMA 14-50P configuration, to ensure compatibility with our plug. The E9 produces a ton of heat, and disperses it in large areas with its 350 CFM fan. use our BTU Calculator to the right to see if it will do the job for you!
Features:
For heating, drying, and ventilating
Integrated ambient thermostat from 32°F – 100°F
Overheat protection at 104°F
Durable steel casing with powder coating
Stainless jacketed heating coils
Fast, high temperature rise with uni-directional fan
User-friendly and proven reliability
Works on 208V
Plugs directly into a standard stove outlet
Specifications:
Item Number E9
BTU/Hr 30,700
Watts 9,000
Volts / Amps 230V / 37.5A
Phase 1PH
Thermostat 32°F – 100°F
Airflow 350 CFM
Weight 39.9 LBS
L x W x H 23" x 14" x 18"
Power Cord 10' (8 AWG)
Plug Type NEMA 14-50P
Decibel Rating 55 dB(A) 1m
Max Cord Length 50-ft (8AWG, 3-wire, SOOW)
100-ft (6AWG, 3-wire, SOOW)
Use your toolbox to add equipment to a handy list you can then use to request rates or for your own reference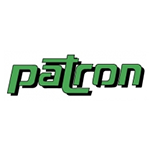 Images are representative of product. Product may not be exactly as shown.