Generator, 3500-5000 Watt
The INVERTER GENERATOR is packed with new and improved features. From the caravan, campsite or worksite, Patron will provide you with all the necessary power required at low noise levels. This lightweight, quiet and powerful unit is capable of running appliances such as a fridge, lights, phones camera charges and computers for long periods of time!
SPECIFICATIONS:
Max AC Output: 3,000 W
Max AC Continuous Output: 2,800 W
Rated Continuous Amperage: 23 A
Engine 212cc / 4-Stroke
Start System Recoil
Low Oil Shutdown: Yes
Auto Idle Down: Yes
Parallel Capability: Yes
Fuel Tank Size: 10.0 L / 2.64 Gal
Noise Level @ 100%: Load 61 db
Run Time @ 50% Load: 15 Hrs
Weight: 85 LBS
Use your toolbox to add equipment to a handy list you can then use to request rates or for your own reference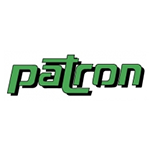 Images are representative of product. Product may not be exactly as shown.